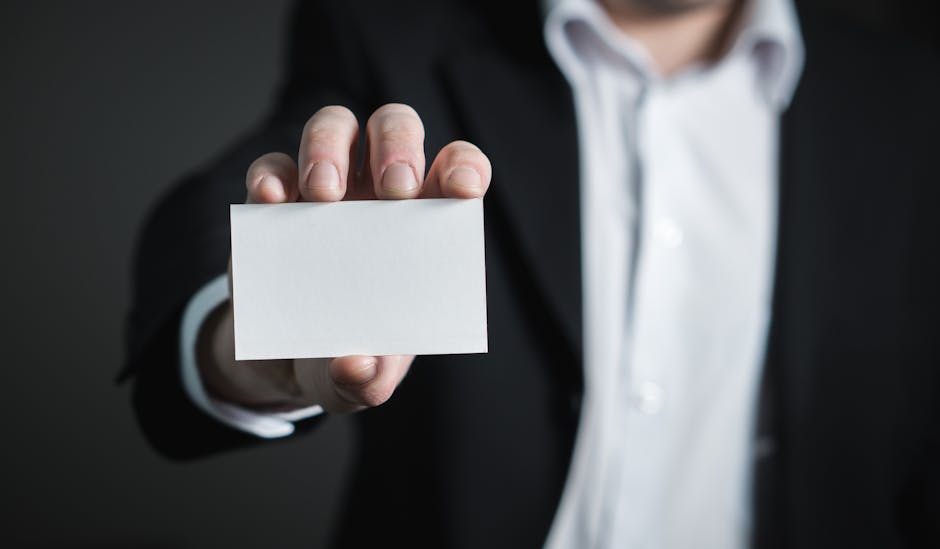 Originally Posted On: https://www.abc6.com/story/41132109/what-to-put-on-a-business-card-7-helpful-designing-tips
Do you know what to put on a business card? The designs you use can have a positive effect on your customers. Implementing your unique ideas makes your business card an effective advertising tool.
If you're having difficulty reaching new prospects, you can follow a guideline that will help you to improve your business goals.
Read along to learn about 7 essential ways to design your business cards.
1. What To Put On a Business Card
Start with a beautiful logo.
When you're designing your card, you need to keep things simple. The most important design is the name of your business logo. You need to convey your message using appropriate colors and words.
Is your logo recognizable? Before you distribute your cards, make sure you use a logo that is eye-catching and interesting. These are important factors that will help you to attract prospects.
2. Business Card Templates
If you have trouble figuring out how to come up with creative designs, a template is a solution for you. There is a collection of business card templates that you can explore to create the perfect product. These templates cover everything you need to make designs that capture the attention of customers.
3. Contact Information
You should make it easy for people to contact you if they want to use your service.
Your contact information is an essential element. Use this area on your card to provide your business phone number, cell phone number, email, and the physical location of your company.
4. Website
Including the name of your website on your card is another effective way to impress people. Nowadays, most people are using the Internet to get more information about various businesses.
People that are curious about your business can simply enter the name of your website into a browser to get more information. To make your business more appealing, you can also add special offers on your website. This helps you to have a better connection with prospects.
Keep in mind that the name and URL of your website should be short and easy to remember.
5. Social Media
If you're active on social media sites, you need to add this information to your card. Nowadays, most businesses have a social media profile. Including some of your social media handles on your card is impactful.
This increases your chances of communicating with people in a virtual environment.
6. Professional Photo
Designing your card with a professional smiling photo makes it unique and stylish. Your card will stand out with a high-resolution photo. This also helps people to associate your face with the business you're promoting.
7. Text Size
The texts on your card should be easy to read. Use a text size of at least 8 points. You can also make your business logo or name more noticeable using larger text sizes.
Get Started With Your Brilliant Designs
By following these tips you will have more confidence handing out your business cards to people.
Knowing what to put on a business card works to your advantage when you're advertising your company. The business card information you use should have a powerful impact on people and make them want to learn more about your services.
If you found this article helpful, check out our website to stay informed on the latest news and updates.
Information contained on this page is provided by an independent third-party content provider. Frankly and this Site make no warranties or representations in connection therewith. If you are affiliated with this page and would like it removed please contact pressreleases@franklymedia.com