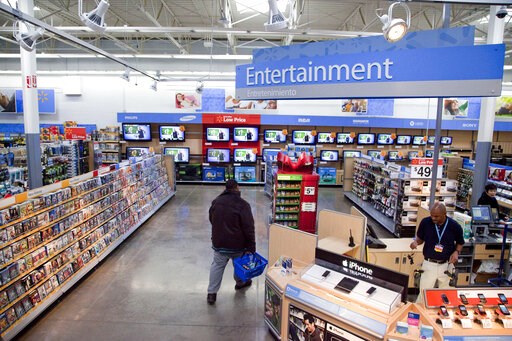 (AP Photo, File). FILE = In this Dec. 15, 2010 file photo, a view of the entertainment section of a Wal-Mart store is seen in Alexandria, Va. Walmart is taking down all signs and displays from its stores that depict violence, following a mass shooting...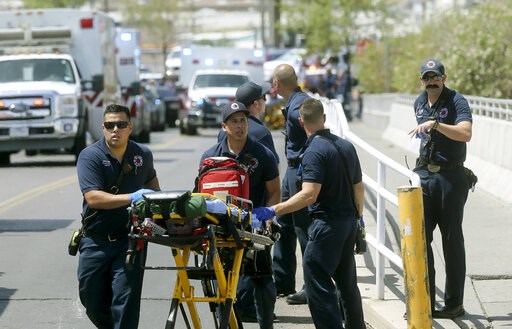 (Mark Lambie/The El Paso Times via AP, File). FILE - In this Aug. 3, 2019 file photo, El Paso Fire Medical personnel arrive at the scene of a shooting at a Walmart near the Cielo Vista Mall in El Paso, Texas. The FBI has labeled two of those attacks, a...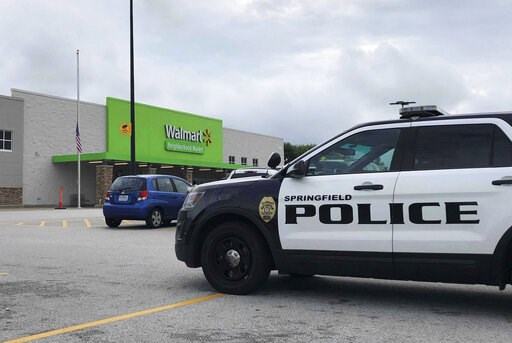 (Harrison Keegan/The Springfield News-Leader via AP). Springfield police respond to a Walmart in Springfield, Mo., Thursday afternoon, Aug. 8, 2019, after reports of a man with a weapon in the store. Police in Springfield, Missouri, say they have arres...