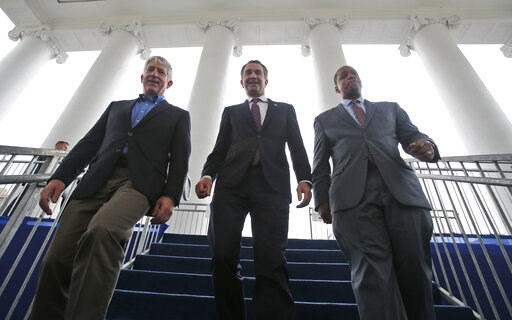 (AP Photo/Steve Helber, File). FILE - In this Jan. 12, 2018 file photo, Virginia Gov.-elect, Lt. Gov Ralph Northam, center, walks down the reviewing stand with Lt. Gov-elect, Justin Fairfax, right, and Attorney General Mark Herring at the Capitol in Ri...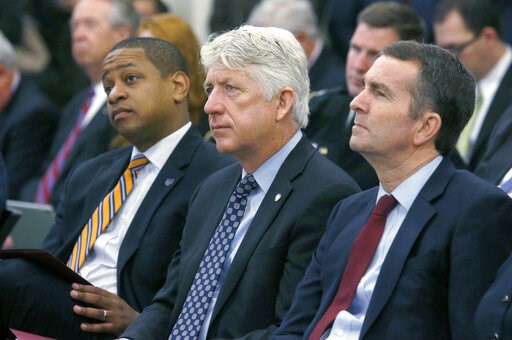 (Bob Brown/Richmond Times-Dispatch vía AP). Fotografía de archivo del 18 de diciembre de 2017 en la que aparecen de izquierda a derecha, el entonces vicegobernador electo Justin Fairfax, el procurador estatal electo Mark Herring y el gobernador electo ...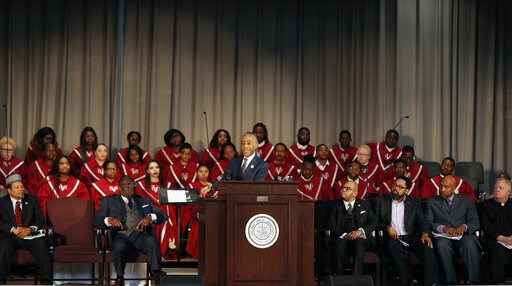 (James H. Wallace/Richmond Times-Dispatch via AP). Rev. Al Sharpton delivers the keynote speech at the Reflections on Faith, Community and Racial Reconciliation in the Commonwealth ceremony hosted by Virginia Union University at the Allix B. James Chap...